The 5 behaviors

of a cohesive team
Activate the potential of your team!
With the development of agile organizations, the acceleration of the pace of work and technologies, it is crucial to empower teams to work together with synergy and solidarity. Giving them the skills they need to work together effectively, especially when it comes to the challenges of remote work, will determine their success.
Discover how author Patrick Lencioni's 5 Behaviors provide teambuilding and learning experiences and help teams and organizations achieve exceptional levels of collaboration.
Contact us
The Five Behaviors training dates
One day videoconference training
2023
November 22
2024
January 12
March 11
May 13
July 8
September 11
November 7
Build

trust

to transform your organization's culture!
Unleash the untapped potential of your company
Five Behaviors® solutions help you activate your team's ability to generate extraordinary performance through cohesive teamwork – whether it's with the personal development program that helps individuals acquire the skills they need to « team up » effectively, or the teambuilding program that helps teams acquire the know-how to work better together.
Both solutions are based on the 5 Behaviors model: trust, conflict, commitment, accountability, and results. This framework is combined with customized reports to create powerful, personalized and authentic team development solutions. Based on Patrick Lencioni's best-selling « The Five Dysfunctions of a Team », they enable teams and individuals to create a more dynamic collaborative work environment, transform company culture and rise together.
The 5 behaviors model is based on
5 key behaviors :
The ultimate goal is collective results, unlocked by implementing the principles of trust, conflict, commitment and accountability.
Once everyone is committed to a clear course of action, team members feel responsible and able to hold themselves accountable.
When team members have given their opinions and debated openly, they will be ready to fully commit to the decisions made..
With this mutual trust, team members are able to argue with each other to find the best solutions.
When team members are truly vulnerable and transparent with each other, it creates an environment where deep trust is built.
Who is Patrick Lencioni ?
Patrick Lencioni is a founder of The Table Group and a pioneer of the organizational health movement. He is the author of 11 books, which have sold more than 6 million copies and have been translated into more than 30 languages. He is best known as the author of the best-selling « The Five Dysfunctions of a Team".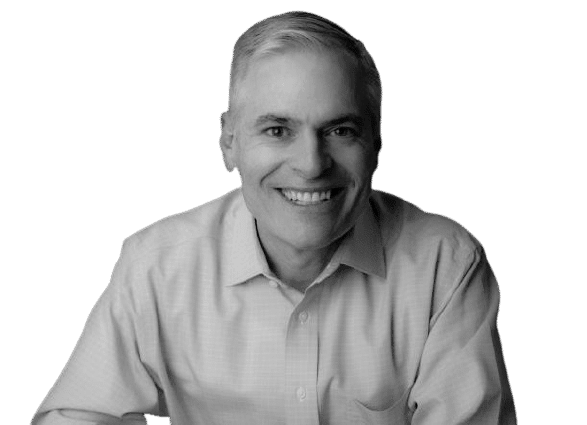 As President of The Table Group, Patrick spends his time speaking and writing about leadership, teamwork and organizational health, as well as consulting with executives and their teams.
Prior to founding his company in 1997, Patrick worked for leading software companies and an international strategy and management consulting firm.
"Trust is knowing that when a team member pushes you, they do so because they care about the team.

Patrick Lencioni
The 5 Behaviors :

Create Trust.

Transform the corporate culture.

Grow together.
The 5 Behaviors for personal development
Develop and strengthen the skills that transform teams
The 5 Behaviors personal development solution enables employees to become better team players by integrating the concepts based on Patrick Lencioni's book, « The Five Dysfunctions of a Team » into their work. Through this tool, each participant will learn to adopt these powerful principles to shape their behaviors and redefine what it truly means to « work together ».
What participants learn :
Behaviors, attitudes and interpersonal skills needed to be an effective teammate on any team.
Fundamentals of building a cohesive team based on the 5 Behaviors model: trust, conflict, commitment, accountability and results.
Personality influences on natural behaviors and habits that interfere with effective teamwork.
A solution for :
Creating and developing a culture of teamwork and collaboration
All employees at all levels of your organization, including managers or team leaders
Large teams, multi-disciplinary teams, matrix teams or departments
Individual coaching or mentoring
The 5 Behaviors for team development
Creating team cohesion and overcoming our dysfunctions
The 5 Behaviors have one goal: to help build truly cohesive and effective teams to deliver the best results. Following the standard 360 Team Questionnaire and individual reports with overall results, the program focuses on putting the 5 Behaviors model into practice. Team members learn how to better contribute to the development of their team, and how their behavior influences results and dynamics.
What participants learn :
Behaviors, attitudes and interpersonal skills needed to work effectively with each other.
Their team's overall scores on the key behaviors of the 5 Behaviors model: trust, conflict, commitment, accountability and results.
Their individual personality style and that of their team members, based on the Everything DiSC® model, and how they contribute to the team's overall success.
A solution for :
Building team cohesion
Resolving dysfunctions and building team functioning principles
Management teams
Teams formed for at least 6 months
Small to medium sized teams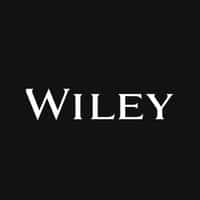 The Wiley brand
The 5 Behaviors is part of the Wiley brand, which has over 200 years of publishing and training excellence. Wiley is a global provider of content solutions that improve outcomes in research, education and professional practice. The brand creates products and services to help people become more effective in the workplace and achieve career-long professional success.
Discernys - official distributor
of "The 5 Behaviors of a cohesive team"

facilitation kits

programs

tools
Train in our 5 Behaviors facilitation sessions to help your clients discover effective communication, objective feedback and culture transformation. Following this one-day in-person or remote training, you will be able to deliver both 5 Behaviors programs to your clients with ease. This facilitator training program is available in English only.
The benefits of partnering with Discernys
Our partnership with you is just beginning when you sign up for your training. We are committed to working with you over the long term to build your dynamic coaching and training modules, and teambuilding events.
One method – two solutions
Access two distinct and powerful programs to meet your clients' unique needs. Based on over 40 years of research and over 200 years of publishing excellence, our solutions provide a unique service that your clients will love.
The 5 Behaviors Facilitation Kit for Team Development
The 5 Behaviors Team Development Facilitation Kit includes all the materials and information needed to successfully facilitate your 5 Behaviors teambuilding sessions.
This kit includes :
Scripted sessions and experiential activities,
Presentation materials, handouts,
PowerPoint presentations including over 40 minutes of video,
Sample reports to help you prepare for team building sessions.
Also included are audio podcasts that allow you to listen to performances on each of the behaviors, the team profile and an annotated team report.
This kit allows you to choose from a menu of informative, engaging and memorable videos. You can use them in an existing or customized presentation. You'll find workplace scenarios that most teams will recognize, as well as complementary videos with additional tips from Patrick Lencioni.
The 5 Behaviors Personal Development Facilitation Kit
The Five Behaviors® Personal Development Facilitation Kit provides everything you need to bring this solution to any organization and apply it successfully. This robust learning experience can be easily customized.
The content of the facilitation kit includes :
Fully scheduled half-day facilitation with activities and videos with Patrick Lencioni and others representing real work situations.
Materials for adapting the facilitation content for the virtual classroom.
PowerPoint® presentation and Word documents as open, customizable files – creating a customized program is easier than ever.
Your learners will leave with new tools and an action plan that they can apply immediately to their daily interactions and continue to use beyond the program.